Steven Anthony George is an emerging West Virginia poet and short fiction writer who has previously lived in Dunkirk, NY and Marathon, FL. He finds inspiration in historical events, visual art, and film. He graduated summa cum laude from Fairmont State University with a BA in Honors English in 2006. While a student, he worked as a poetry editor for Kestrel and earned a one-on-one adjudication of his work by poet Maggie Anderson.

His work has appeared in several online and print publications, including Buried Letter Press, Cleaver Magazine, and Eclectic Flash which chose his short story "Richard III is Dead? Really?" for its annual "Best Of" issue in 2010. His short plays "Neurotic Medieval Custom" and "The Burning of Mary" were presented as part the New Mystics Arts Center's Emerging Playwrights showcase Series in October 2011.

His short story "Genevieve from the River" is published in the anthology Diner Stories: Off the Menu, edited by Daniel McTaggart and published by Mountain State Press. His short story "Patient Griselda" is published in the anthology Twice Upon A Time: Fairytale, Folklore, & Myth, Reimagined & Remastered, edited by Joshua Allen Mercier and published by Bearded Scribe Press.

His debut novel, Ghost of A Dog was released in October 2022.



Steven Anthony George is a resident of Fairmont, WV. He has worked as a mentor for autistic students at Fairmont State University, and has provided training in

autism

education for teachers and parents at local schools.
---




Twice Upon A Time Blog Tour: An Interview with Steven Anthony



George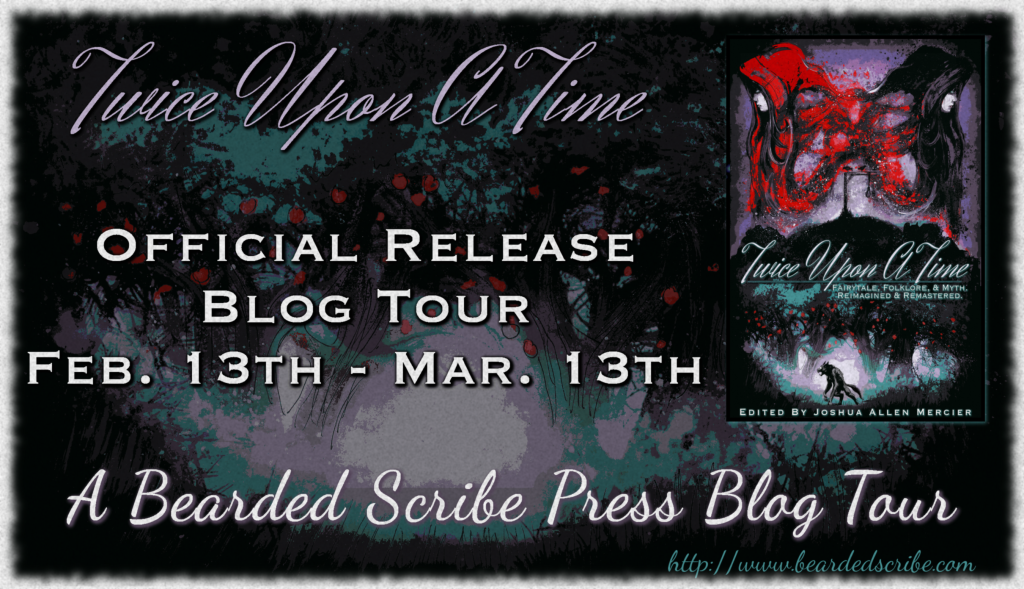 C
ONTRARY to the title of this anthology, working with such a talented cast of writers is an opportunity that usually comes once in a lifetime. From best-selling to greenhorn, independent or traditionally-published, the authors in this anthology span all ranges in addition to spanning the globe—from England to Australia and all over the United States. I've had the privilege of getting to know each and every one of them, and they have become a part of my extended family. I've even caught a glimpse of a secret side of them that only another writer...editor...is privy to witness through their words.
Through this series of posts, I plan on introducing you to my new family through a mini-interview of each. You may not get a chance to see their secret side, but you'll get a sneak-peek into their minds, their passions and inspirations, and what made them the writers they are today.

..The Mini Interview..
1. At what age did you start writing?
I wrote stories when I was in elementary school that caught the attention of teachers and as a boy I often improvised bedtime stories for my sister. I did not begin writing fiction seriously, however, until I turned fifty, when I had decided to no longer pursue poetry and playwriting on a full-time basis.
2. Which book introduced you to Speculative Fiction?
I was first introduced to the genre in fifth grade when I read A Wind in the Door by Madeleine L'Engle. Much of that book influenced my writing as an adult, particularly in its loose treatment of time and space, and the reflection of universal concepts in very personal ones.
3. Do you have an all-time favorite book? What about it makes it your favorite?
My favorite novel has been The Other by Thomas Tryon. I never considered the book a horror story, but instead a morality tale about the consequences of indulgence. It fascinated me that a boy's delusion, which would be harmless in any other context, could destroy a family, almost an entire town. The book gave me my passion for the psychology of characters over their observable actions.
4. Which author and/or book inspired you to start writing?
It was not in fiction writers, but playwrights that I found inspiration. I found the language of Edward Albee and Tennessee Williams both strange and poetic and I wanted to write in a similar style.
5. What would you say is the most important lesson all writers should learn?
Pursue whatever kind of writing that you are the most passionate about. Write the way your heart tells you. Creative writing is an art and there are no rules in art. For every teacher who instructs a writer not to do a certain thing, there is a writer getting published who is doing that very thing.
6. Of the entire publishing process, which would you say is the most difficult aspect to endure?
The most difficult process is just getting a first draft finished. It is easy to begin writing and a simple task to revise what is whole, but seeing a story to completion and to my satisfaction is a challenge.
7. If applicable, did you have a favorite character (to write) from your story? If so, what sets them apart from the others?
I can quite honestly say that I have no favorite character among those I have created. The majority are either pathetic, immoral, or merely insane and I don't like them. There is a character in the yet unpublished "Cannibalism" named Dmitri, however, who I admire because his combination of apparent innocence and clever insight.
8. On what projects are you currently working?
After I decided to change genres from poetry and short plays to short stories, I began adapting my plays and some of my longer poems to short stories in order to complete a collection for publication.

Read Steven's story, Patient Griselda, in your very own copy of Twice Upon A Time today!

..About the Author..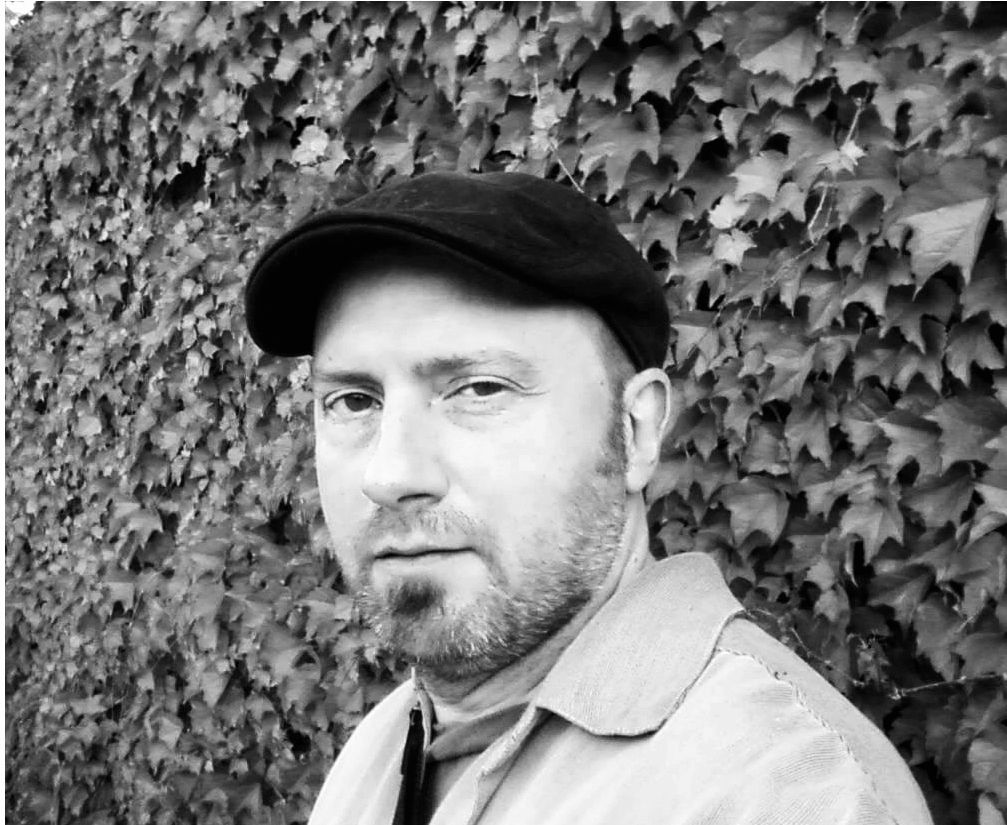 S
TEVEN ANTHONY GEORGE is a poet and short story writer who finds inspiration largely from historical events, visual art, and film. His work has appeared in Poet's Haven, Houston & Nomadic Voices, and Cleaver Magazine, among others. In addition to having a story in Twice Upon A Time, his short story "Genevieve from the River" just recently appeared in Diner Stories, an anthology published by Mountain State Press.
Mr. George is active in the autism community and lectures on the topic of autism spectrum disorders. Formerly a resident of Dunkirk, NY and Marathon, FL, he now resides in Fairmont, WV where he works as a case manager for a homeless recovery program.
..Connect with the Author..